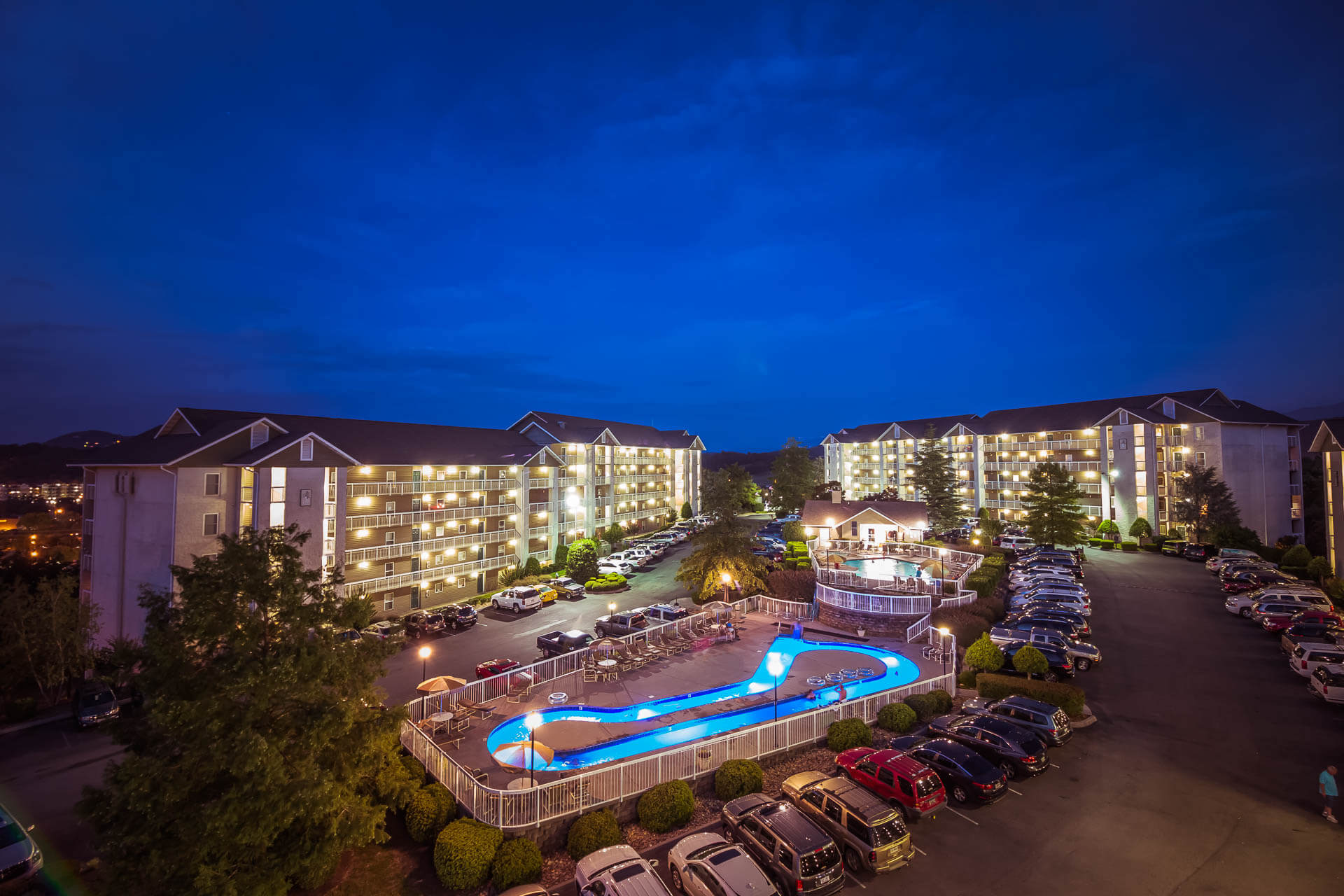 Condominiums
Whispering Pines, Cedar Lodge & Bear Crossing
Vacation with the leading condominium rental company in the Pigeon Forge area. Locally owned and operated, the condominiums have been in business for 20 years. Twenty years of meeting new people day after day and helping those same people have the Best Vacation! We love getting to know our guests and being able to call them by name as soon as they enter through the door. Here, you become part of the family.
Whispering Pines, Cedar Lodge and Bear Crossing Condominiums are all great choices for work retreats, girls getaways, honeymoons, family reunions and trips with your friends. We offer 1-4 Bedroom Luxury Accommodations that will fit every need, every budget. All three of our properties are located one block off the main Pigeon Forge Parkways and are within walking distance to local trolley stops and many of the top attractions, shops and restaurants in the area.
The condominiums all over a private balcony that will either offer a calming nature view, scenic mountain view, bustling city view or a relaxing river view. Each property offers amazing amenities that will entice every member of your group.
We pride ourselves on our cleanliness and customer satisfaction. Check out our website and see which property best fits your needs. We would love to help you vacation better in Pigeon Forge!